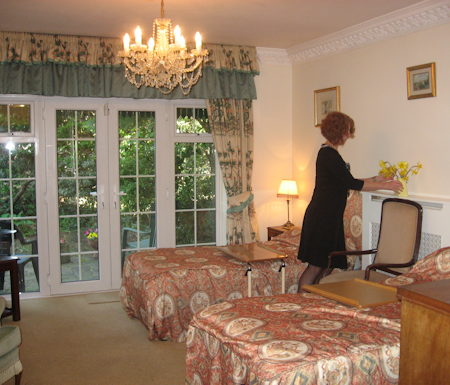 Approach to care
Specialising in the provision of the highest standards of 24-hour residential care, at Bramble Cottage every resident is listened to and treated as an individual with dignity and respect.
Residents have their own individually-tailored care plan, which is developed and personalised entirely to their needs, abilities and personal interests. A compassionate and dedicated care team provide personal care, assistance with washing, bathing and dressing and support our residents throughout the day and night.
Medication administration, prescription collection, appointment bookings, and liaison with medical professionals is all part of the service overseen by the manager and senior care team.
Our approach to care promotes activity and encourages residents to maintain as independent a lifestyle as possible. The care, companionship, encouragement and support provided at Bramble Cottage encourages the residents to live life to the full and to continue to do the things they like to do!